Pet Cremation Service
Christchurch, New Zealand

Welcome
We can assist you at this difficult time. We offer:
An Individual pet cremation for your precious pet.
(Each pet is cremated one at a time, with only your pet in the cremation chamber.)
Pet Urns,  Pet Memorial Cremation Pendants
Qualified Grief Support
A caring farewell in a peaceful setting
Come direct to us for personal service
By Appointment Only –
Pick up service available
PLEASE NOTE:
I'm sorry but due to demand for our service, we are no longer accepting pets over 30 kg.
As we cremate pets individually we only have a limited number of appointments each day.
To love an animal deeply is to know a special bond.
Let's honour this bond in death as we did in life –
for this is goodbye to faithful friend.
About Us
Loving Tributes, Christchurch New Zealand is dedicated to providing your loved pet with the very best care and dignity they deserve, when their time finally comes to say goodbye.
As animal lovers, we understand how devastating the death of a pet can be. We believe the bond we have with an animal can be as meaningful as many human relationships and therefore deserves the same recognition, care, and respect in death, as is given when a human loved one dies.
Our Pet Cremation Service is unique. We offer your beloved pet the highest dignity and care of an INDIVIDUAL cremation. This means that your pet is cremated separately (not simultaneously with other animals in the cremation chamber), giving you total peace of mind.
Your pet's ashes are then returned in a card box or engraved wood urn of your choice – along with a signed cremation certificate.
We offer a personal, "one on one" service, where each pet matters.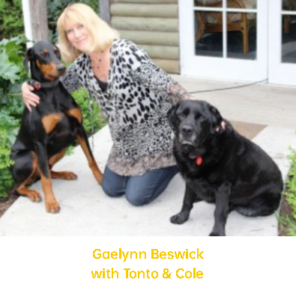 Owners are able to bring their pet directly to Loving Tributes – set on a peaceful 2 acres near Lincoln (approx. 20 minutes from Hagley Park, in the city). Gaelynn Beswick (Director) is a qualified counselor, and meets each person/family. . . . . .
"As a lifelong animal lover, I've loved and lost treasured pets. I've wrestled with the agonizing decision of whether or when to euthanize. I've grieved also, the loss of close human family members. Because of these loss experiences I have a particular interest in and empathy for, those who grieve.
I offer each person/family sensitive caring support and believe in the importance of having the time you need, in which to say goodbye.
Losing a pet can feel like losing a member of our family – a grief not always understood by others. How often have we heard the statement: 'It was only a dog . . . or a cat.'? Grief for a cherished pet is as valid as any other grief. It's important to acknowledge these feelings and commemorate the death of our pet in whatever way is appropriate for each of us."
If you require further support, Gaelynn can offer this. Clicking on the button below will take you to this page.
It doesn't matter what it is, that we love – if we love deeply we grieve deeply.
PICK UP SERVICE:
If you prefer to say farewell to your beloved pet from your own home or from your veterinary clinic, Loving Tributes offers a pick up service in the Christchurch area. Your pet stays safe in our care, and will be given the same dignity of an individual cremation. We also personally return your pets ashes to your home or veterinary clinic -in your choice of urn, along with the cremation certificate.
IMPORTANT: If arranging cremation through your Vet, please let them know you wish to use LOVING TRIBUTES Pet Cremation service.
CREMATION COSTS:
(Cost for cremation depends on the weight of your pet)
For ash returned in a blue cardboard urn.
All costs include the return of your pet's ashes home to you within the Christchurch area
| | |
| --- | --- |
| <10kg | $235 |
| 10 – 20kg | $285 |
| 20 – 30kg | $380 |
For urns, please refer to URNS.
PLEASE NOTE:
We do not have eftpos/visa.
Payment is required before leaving your pet with us.
HOURS:
By Appointment Only
SAME DAY SERVICE:
This can be arranged. Please contact us for pricing. Conditions apply.

© 2005 Loving Tributes Pet Cremations Ltd